Cara Miller ∞ Design Thinking
Sep 28
What can design researchers learn from confidence artists?
"In English, the word design is both a noun and a verb (which tells one a lot about the nature of the English language). As a noun, it means—among other things 'intention,' 'plan,' 'intent,' 'aim,' 'scheme,' 'plot,' 'motif,' 'basic structure,' all these (and other meanings) being connected with 'cunning' and 'deception.' As a verb ('to design'), meanings include 'to concoct something,' 'to simulate,' 'to draft,' 'to sketch, 'to fashion,' 'to have designs on something.'"
– "About the Word Design" by Vilém Flusser

Let me begin this by stating that this is just a thought. I haven't done any heavy digging or research. I am using this blog as a way to document my thoughts and ideas for thesis.

The confidence artist is usually thought of in a negative light. I'm proposing that instead of immediately dismissing the con artist, we, as design researchers, should learn from their actions and ways of thinking.

The confidence man is known for being untrustworthy, sly, and deceitful. But he is also known for being smart, systematic, and cunning. The confidence man demonstrates similar goals as the design researcher. Both must gain the trust of the people. Design researchers call these people, "stakeholders." Con artists call these people, "marks." While design researchers may take hours, days, or weeks to build relationships and formulate trust with their stakeholders, con artists have mastered this skill because their actions depend on gaining trust as quickly and easily as possible, taking them mere minutes to develop trust within their mark.

What is the purpose of gaining the trust of the people? For design researchers it is to gain participation in the design project. Including the stakeholders gives meaning to the design process and the solution. For a con artist, the purpose is also to gain participation in the con. Though the outcome for the con artist is often times vastly different, (and let's hope it stays that way), from the outcome of the design process, the mode in the beginning of the process is often the same. They are both trying to gather information about the people and context.

So how can design researchers learn from the confidence artist?
We can start by looking at the con artist through a different lense. The lense of process. Let's stop looking at the negative aspects of a "game" and start looking at the process that makes that game successful. How do con artists read people so easily? How do they know how to build trust with each individual mark as quickly and easily as possible? How to they build empathy with their mark? How do they extract valuable information from their mark? How are these skills useful to the design researcher?

There is one HUGE difference that I cannot ignore, (there are many other differences). While the con artist seeks to hide his true identity and process, design researchers put it all on the table for the stakeholders to see and understand. Is revealing the design process to the stakeholders too early affecting their desire to be involved? One reason many con artists succeed is because they appeal to their mark's curiosity. Are design researchers taking the element curiosity out of the process by showing everything? Or, does showing the stakeholder everything actually increase the stakeholder's curiosity in regard to the final outcome?
I'm not suggesting that we build relationships with our stakeholders through a web of deceit. I'm simply suggesting that we analyze the process of the the con artist in order to understand how the essence of those skills are transferable to the design researcher. By being able to connect with the stakeholders more efficiently, design researchers may gather more valuable information in less time. This may not only give more meaning to the outcome and process, but also may give the design researcher more information to work with and time to find patterns and key insights.

-Cara

Sep 25
Begining the "what if" cycle.
Today I am starting to think about missing pieces in the research that I've analyzed so far,  my interests, my values, my strengths, and my future goals in terms of how they can work together to formulate thesis statements or research questions. I know there is no magic formula for the perfect thesis statement, but this is just my way of taking into account all of the things that I've been studying/doing these past 6 weeks.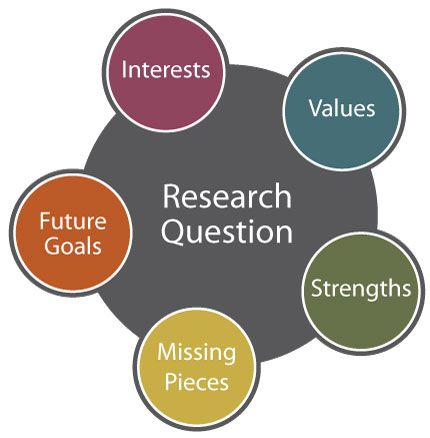 Pairing up one or more of each of these things and then thinking of what could exist within that field. What could that experience be like? How can design thinking change the current situation in to a better situation?


Sep 24
Thesis: Interests, Process, Future Goals
Ok, so thesis is becoming a very stressful but fun process. In order to clear my head and reflect, I've decided to write a post about what I've done so far and how I'm working toward defining my thesis.
First, I worked on defining my interests. Diverging on my interests and then defining why I am interested in each subject allowed me to see the underlying areas of interest.

Then I moved on to process. Reading case studies and other readings helped me to see how others were doing things and why they were doing things. This will help me in the future when I am planning my own process.
Now I am defining three terms. "Design research", "Thesis", and "Proposal". In order to organize my thoughts and document my findings, I've compiled all of the information into a rough document. You can view the PDF here.
In thinking about what is next, I really think that I need to begin to define my future career goals. This will help me determine which thesis topic is most relevant to the field in which I wish to work.
Sep 16
New work/study area! :) (Taken with Instagram)
Jul 24
Our research documents for the NELI Project. Part 1 and Part 2 (A&B) are available for viewing and download! CLICK!
Apr 20
NELI Research Document (first half) -
This is the first half of our process during the Near Eastside Legacy Initiative Project. This is how we researched the context and defined the problem/opportunity areas. We are currently working on developing solutions with the residents of the Near Eastside.
Jan 29
Access Granted
This semester, I was sent out into the world to find a context that I would like to do research with.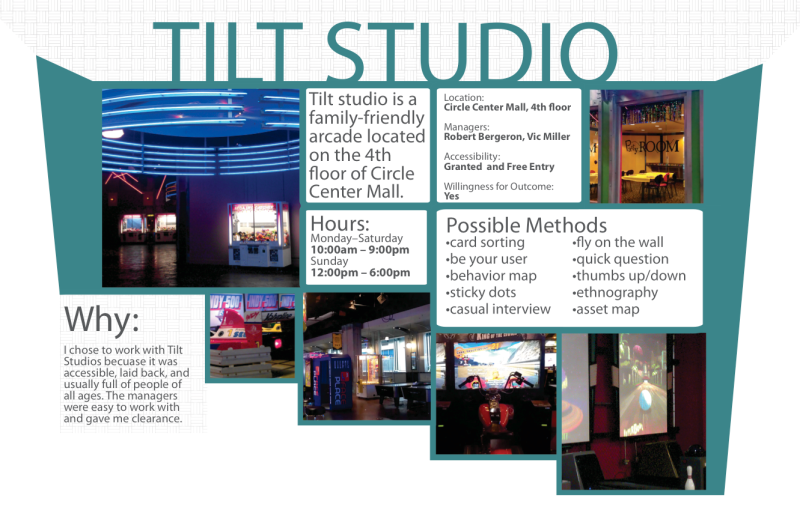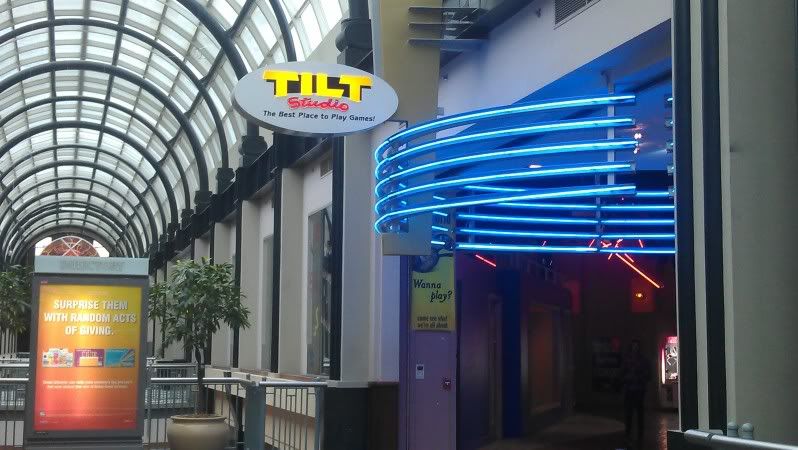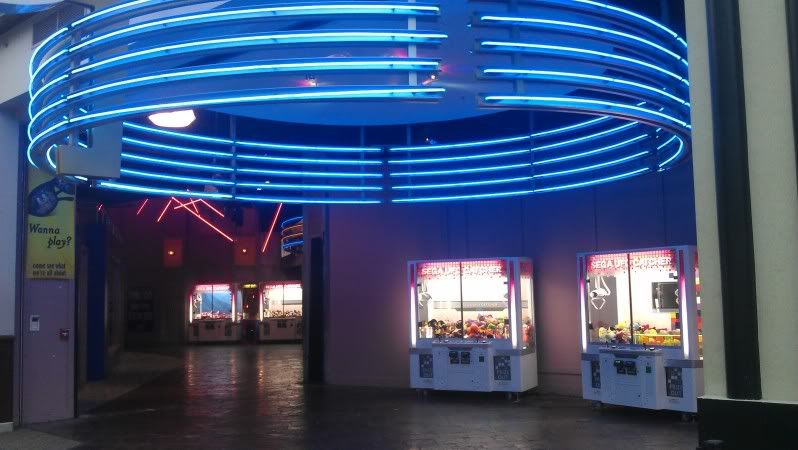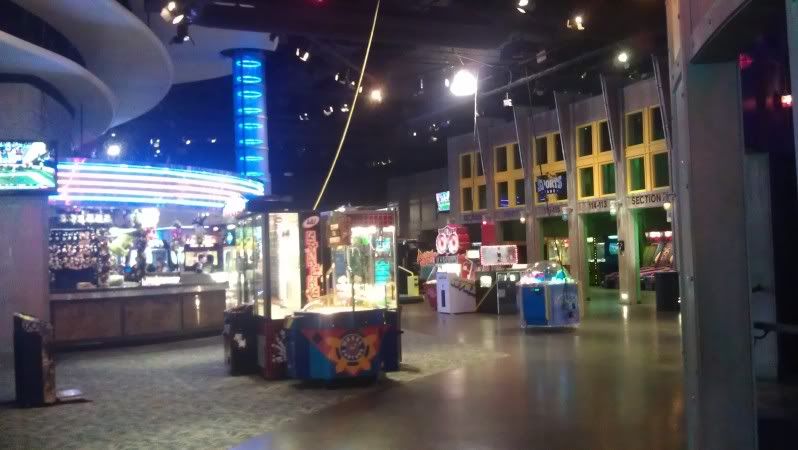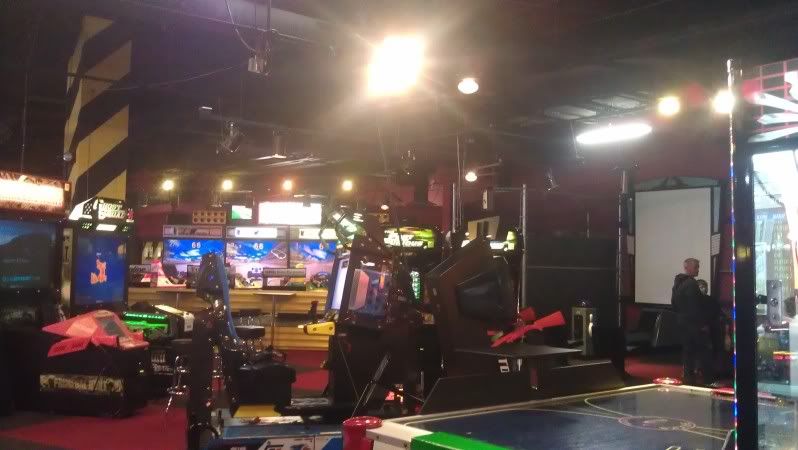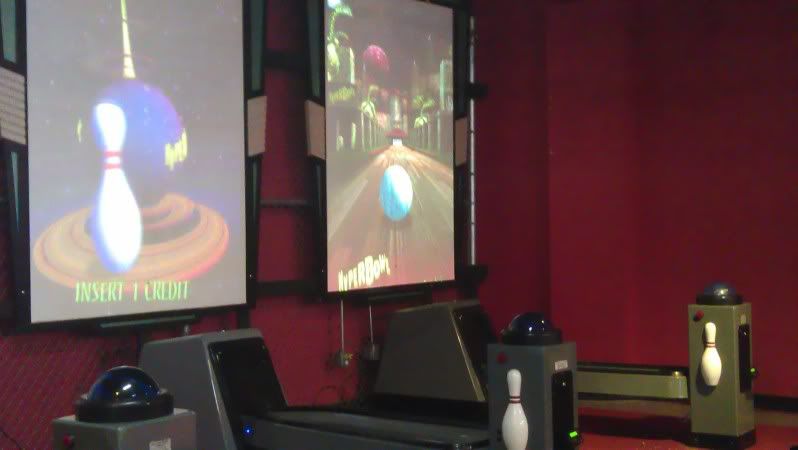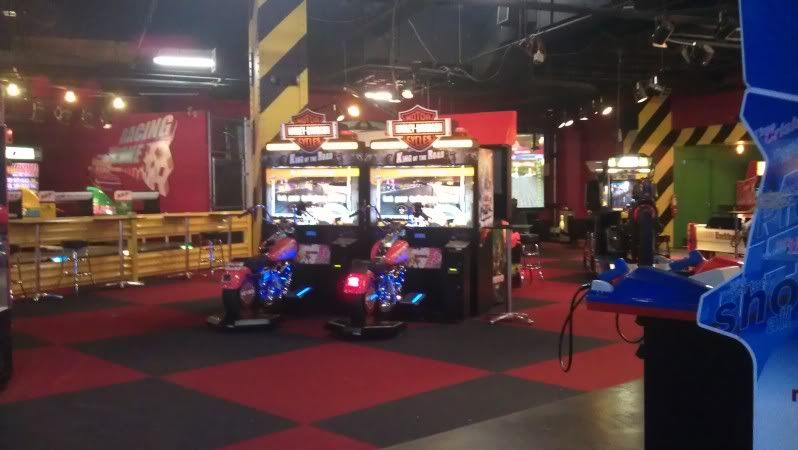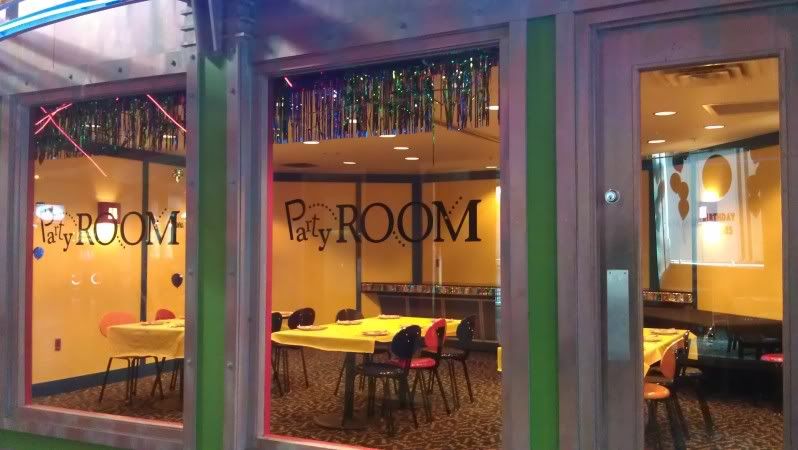 Jan 27
tumblrbot asked: WHAT MAKES YOU FEEL BETTER WHEN YOU ARE IN A BAD MOOD?
Remembering that the reason I'm in a bad mood probably won't matter in a few days, or possibly even a few minutes.
Also, this character from "Horton Hears a Who":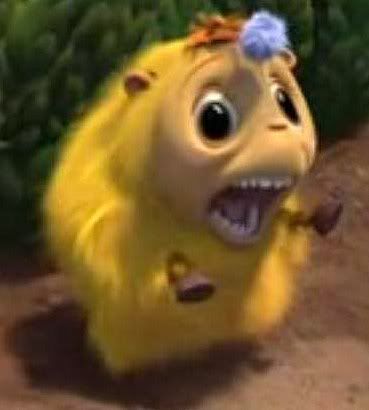 Jan 25
Methods- Picking a Context
Here we go, my first individual design research project. Time to find a place to study. I've narrowed it down to three based on certain criteria such as, accessibility, proximity, and my own interests.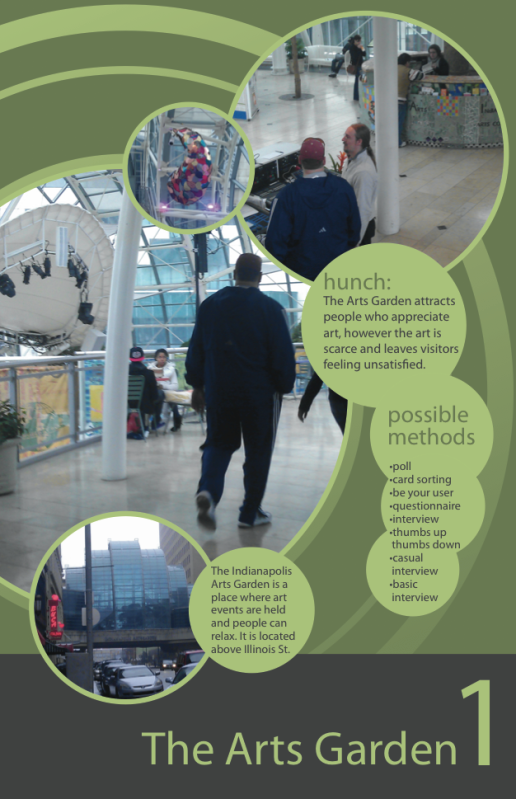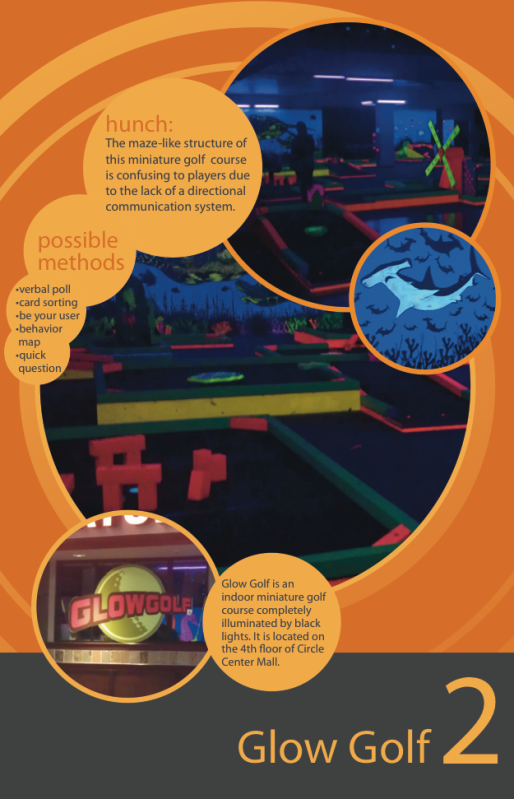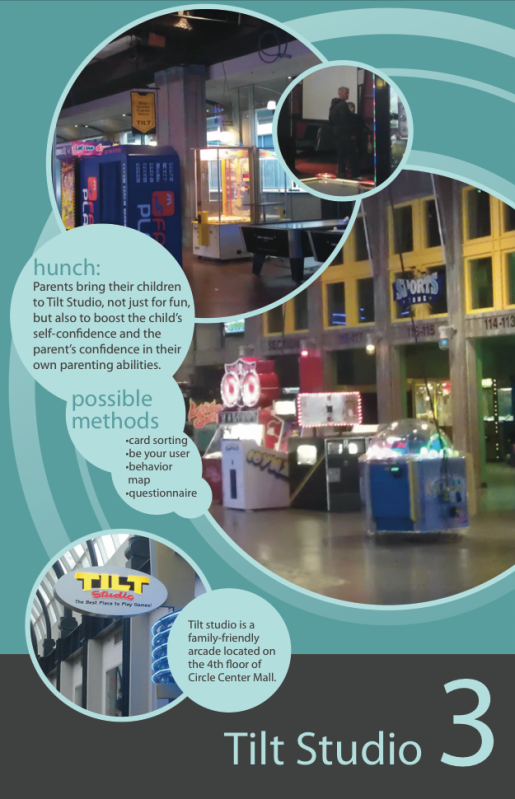 What are your assets?
In order to work efficiently in a team, you must first understand what everyone brings to the table. The five second year students facilitated an activity in which we gained an understanding of everyone's skills and useful traits. In this exercise, the eight of us drew a picture slightly resembling ourselves in the middle of a large piece of paper. Everyone writes assets that they believe you posses onto post-it notes and stick them to your self-portrait.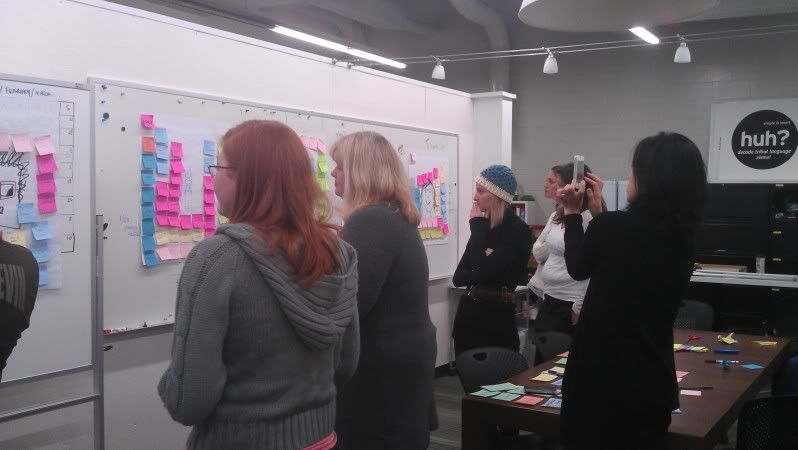 Once all of the post-its were up, we analyzed the post-its stuck to our specific portraits. Below is my low fidelity asset map.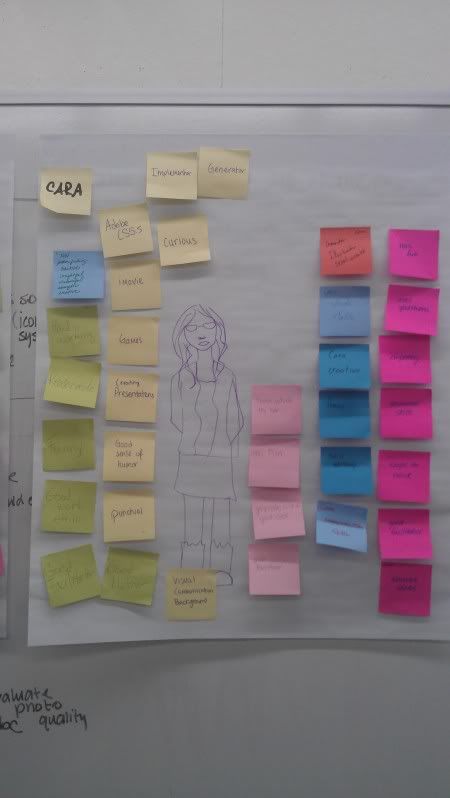 Once we had all of this information, each person synthesized their assets into one, computerized self-asset map. The assets were compared and placed within the bassador process wheel. Steps 1 through 8 are the steps in the design process. The four quadrants, generator, conceptualizer, optimizer and implementer each describe a certain working style. Everyone is classified as a specific working style combining two of the four quadrants. I explained this in an earlier post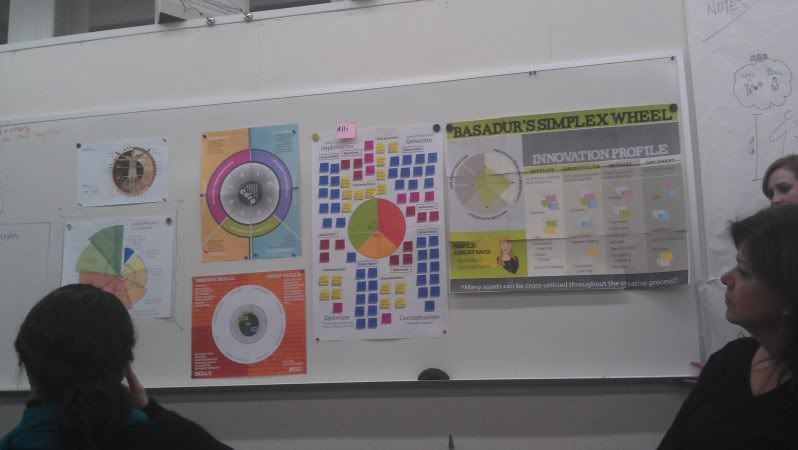 This is my asset map: